Rolex? It's familiar. Omega? Don't they always measure time at sporting events? Or was that Tissot? Tudor? Why am I thinking about Lady Gaga now?
It's the bigger brands that are known to many through marketing and
a constant presence in department stores. But a great name is not always synonymous with great watchmaking – at least it is not a prerequisite.
As interest in watches grows, the lesser-known manufacturers also pop up on the radar. If you spot one of these more obscure models on a wrist,
the wearer could perhaps be a real watch expert.
We have compiled five of these brands for the real watch connoisseurs amongst you:

Oris 5: Real watches for real people
Our first manufacturer is not only distinguished by its rich tradition, but also by its fresh and modern designs, which enjoy a very high reputation in
the watch scene. Oris, which has been based in Hölstein since 1904, produces purely mechanical watches without exception. With the Aquis, it also has
a bestseller in its range which has been one of the most popular entry-level luxury diving watches for years.
Oris has also been supporting ocean conservation projects for many years.
To this end, limited edition watches are launched time and again, with some of the proceeds going to charitable organisations.
So, if you're looking for top quality watches with that certain je-ne-sais-quoi, look no further than Oris. If you'd like to know more about Oris' commitment to the environment, please read our article.

4 Grand Seiko: Japanese watchmaking
Seiko will be familiar to anyone who followed 2019's World Athletics Championships in Doha, where the brand was an official time-keeping partner. Seiko goods have also been on display in high-end department stores for years, but only a select number of people know what an illustrious history Seiko has had within the watch world, since 1881.
What Seiko is capable of when it comes to watchmaking is particularly evident in the premium brand Grand Seiko, which celebrates its 60th birthday this year. Here, the workmanship of the case and the quality
of the movements set extremely high standards.
The development of the Spring Drive movement – a kind of hybrid of mechanical and quartz-controlled movement – is one of Seiko's great technical achievements. This movement is also found in what could be considered the most famous watch from Grand Seiko, the SBGA211, aka "The Snowflake". This watch is characterized by its special dial, which draws inspiration from the look of freshly fallen snow.

3. microbrands: a lot of time for little money
Sooner or later, all watch fanatics come across the topic of microbrands. These brands produce watches in smaller quantities and are often managed by only a few select people. Since these companies naturally have little capital available for marketing, they are often known only to die-hard watch enthusiasts. However, it is not uncommon for these companies to be able to assert themselves in the market, and they can represent real competition to entry-level watches of bigger brands. Whilst in recent years microbrands have sprung up like mushrooms, not all of these brands can be recommended without reservation. Here you can find out which of these microbrands should earn your custom.

2nd Glashütte Original: Highest German watchmaking art
Whilst not everyone would consider Glashütte as the Mecca of German watchmaking, some manufacturers in Glashütte are able to compete with the level of watchmaking found at the more well-known brands of Switzerland.
Along with A. Lange & Söhne, Glashütte Original is one of the top representatives from the small Saxon town. Anyone who follows well-known watch bloggers on YouTube will hear about this manufacturer again and again, as the brand is recognized worldwide. Particularly noteworthy is the popular Original Seventies Panorama Date, a sporty tribute to the 70s era.
You can find more watches from Glashütte Original on the manufacturers website.

1st Orient: Manufacture caliber for the narrow purse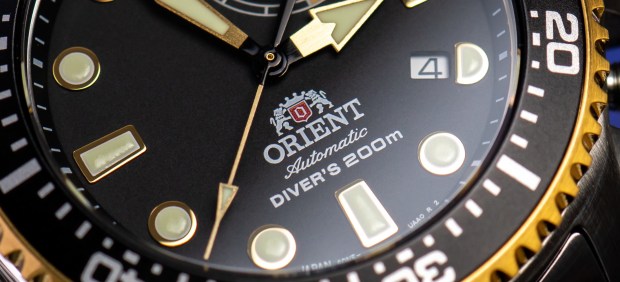 The watch manufacturer Orient, which belongs to the Seiko-Epson Group,
is known amongst connoisseurs above all for the excellent price-performance ratio of its watches. For comparatively manageable money, you can get great, automatic watches for beginners, also containing movements from their own production, so-called in-house calibers. A circumstance, which other manufacturers often pay dearly for.
In this country, watches from Orient can only be ordered online and are not advertised significantly. So, if you see an Orient watch on a wrist,
you are probably looking at a watch connoisseur.
Particularly popular are the Mako and Ray diver models, and the chic Dress-Watch Bambino in its numerous versions. All models of this often underestimated brand can be found here.